The SGE 21 certifiable Company Standard intends to value, audit and certify the ethical and socially responsible management of a company. This is the very first European standard tof this kind. And the association that issues it, Forética, is a leading organization in Spain and Latin America with more than 15 years of experience in CSR (Corporate Social Responsibility) issues.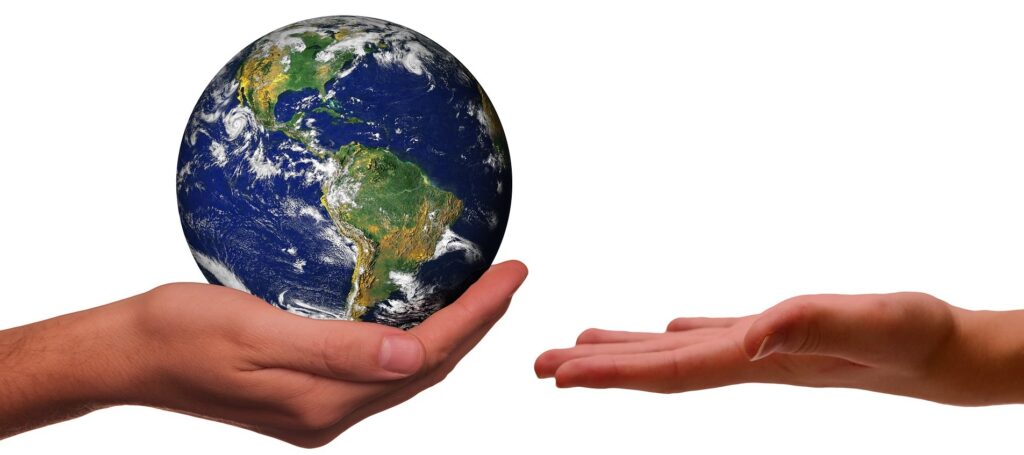 A brief look at the SGE 21 Standard
This Company Standard enables the organization's ethical performance to be improved since it details the criteria that will allow the implementation of an Ethical and Socially Responsible Management system in any type of company with the aim of integrating CSR into its strategy and management. This means that the top management of the organization that implements this system will be able to observe and measure how ethical the company is in terms of honesty, loyalty, good faith, transparency and organizational culture. This is achieved thanks to indicators that transfer the information to a balanced scorecard that the managers of the organizations are able to access, thus verifying their level of compliance. It also generates records and systematizes information.
The fact of being certifiable implies that the desire can be carried out to make known to society its involvement and voluntary commitment in the implementation of a socially responsible culture in both social, economic and environmental matters, since its review is produced in a periodic.
It is relevant to underline that the basis of this certification has been created taking into account a meticulously selected range of global reference frameworks, such as the EU Guidelines, the UN Global Compact and the International Labor Organization.
Today there are quite a few certifiable standards developed for the same purpose as the one under study, but this has the main difference that instead of focusing on the different areas of CSR it encompasses them all. In other words, the SGE 21 Standard is the only one that aims to grant a certification to all those companies that go beyond the legal minimums in terms of business ethics in a comprehensive and global way. Therefore, it must take into account its impact on the following different management areas: senior management, customers, suppliers, employees, the social environment, environmental environment, investors, the relationship with the competition, and collaboration with the administrations public.
It should be mentioned that Forética provides great value so that the implementation of its standard helps the ethical performance of the organization and is seen as a key element within the business strategy through four services they offer: training, through seminars, courses and tailored webinars focused on professionals of any profile within companies; support for the management and implementation of CSR, through the participation of a technical team specialized in diagnoses, action plans, implementation of methodologies, etc .; research, through the publication of reports that generate impact and attention to CSR; and positioning and communication, through sustainability reports, dialogue methodologies, organization of awards, business conferences and summits, etc.
What is required of companies to be effective?
Mainly, for this system of implementation of CSR in business strategy to be fully effective and efficient, it is necessary that all stakeholders, at all levels (consubstantial, contextual and contractual), are much more aware of CSR and the value of having one of these certificates as a competitive advantage over the competition, as well as to ensure its own survival over time. In this sense, it is worth remembering the importance of complying with the rights of workers. A company that does not take care of its employees cannot last in time, since the moment will come when they decide to free themselves from the imposed yoke.
In addition, in this way, this certificate should be seen within society as a differentiating and weighty factor when choosing between one company and another, which in turn would encourage other companies to rethink the implementation of such a system characteristics, ceasing to see these certifications and standards as something totally voluntary and additional and, therefore, does not provide any type of advantage for the business.
This point can be reached in two ways. The first, that it is the company that demands and imposes this type of certificates. And the second, that it is the companies themselves who implement them, due to competition in order to turn it into a competitive advantage. Given the point of view from which this subject is exposed, our interest is in the second option.
Which characteristics are essential to be effective?
There are many organizations that see the awareness of the top management of companies as essential in order to be able to apply their Standards and convince them of the benefits of being socially responsible. However, there are not many that also include as a key factor the awareness of the employees of each of the departments in which each company is divided, suppliers, stakeholders, shareholders, etc. Taking into account that the company is made up of all these groups, a basic characteristic of any system with aspirations of leading companies on the path of social responsibility is to involve all its stakeholders in this process. In addition, it should be noted that this type of system concerns all types of companies, regardless of their sector or size.
Another basic characteristic of these systems is to periodically evaluate the companies' commitment to CSR to determine if over time they continue to carry out improvement activities in this regard, and thus maintain the corresponding certification in force.
Finally, the existence of a large number of CSR standards and certifications implies that, in the absence of knowledge of them, all of them are seen as homogeneous, when for example the SGE 21 Standard could be said to be one of the most complete . And this is a basic aspect so that the only corresponding Standard and certification are seen as a characteristic of prestige and competitive advantage over the competition. Furthermore, this system must be incorporated and evaluated by a non-profit organization, such as Forética, made up of different representatives of society, in order to guarantee its credibility and neutrality.