Taking care of yourself on a physical and psychological level is essential, especially in these times of quarantine. But we live in a routine that make us forget about this and prioritize bad habits. However, thanks to Internet and new technologies, entering the world of relaxation techniques is very easy. 
Today we have many things in mind, we like to do many activities in our free time or we even work long hours to earn a decent salary. So we live in a routine that prevents us from realizing that there are other things that we are neglecting, such as physical and mental health. By thinking about this, we will be gaining much more than we think: a calmer and more rested brain that thinks more clearly and is much more productive on a day-to-day basis. That is why here we present you five of these applications that you can download right away and give it a try.
Calm
Calm is one of the pioneers apps in the field. It is the most famous relaxing and meditation application in any app store. And it is very easy to use and is prepared for both beginners and advance users. It is not strange, therefore, to find out that it has such good reviews from those users who have already tried it and a score of above a 4 out of 5.
The app mainly focuses on teaching you practical relaxing techniques to focus on your body and mind. More specifically, it offers guided meditations, bedtime stories, breathing programs and relaxing music. A wide variety of activities aimed to cope with the nervousness and the lack of self-esteem, help you study or concentrate at work, stay calm and relaxed, raise your hapiness levels and help you sleep well at night.
Brainwave Tuner Lite
It is crucial to rest and have a good night's sleep if we want be active, fresh, relaxed and happy the next day. But, nowadays, this is harder than ever. That is because in many cases we work much more hours that ever before, which means to many hours in front of a screen or too many worries and workload. And, of course, in our free time we like to watch the tv, play with our console or chat with friends though our smartphone, which means too many hours in front of a screen. Even in bed we keep using the phone. So, when we go to sleep, our eyes and brain are still active and we do not fall sleep easily.
In this context, this app aims to improve our quality of sleep by means of the emission of sounds with binaural tones that change the frequency of your brain waves to achieve a desired state in a specific moment: deep sleep, meditation, relaxation, attention, cope with headaches,… It is like if the app would be talking with our brain and telling it the desired state we want to achieve. And it is freely available for Android.
World of Goo
This app is a multiple award winning physics based puzzle / construction game that will make you disconnect completely from your other worries and be focused playing it for some minutes. It is addictive and challenging, but simple enough to be entertaining and never frustrating. And is available for iOS, Android, Kindle and Blackberry 10.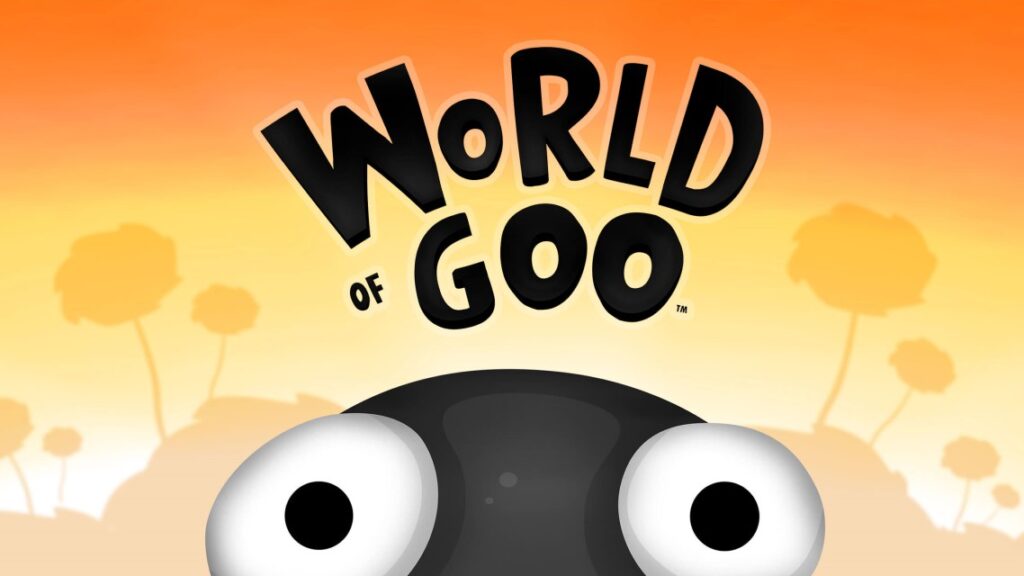 Zen Garden
One of the most ancient relaxing activities out there is playing with the sand, letting it slip through your fingers. These are called zen gardens and they were originated in ancient Japan around the Heian period (794 – 1185), so they have existed for many hundred of years.
These gardens recreate a miniature stylized landscape through carefully composed arrangements of rocks, pruned trees and bushes, and uses gravel or sand that is raked to represent ripples in water. The goal of these gardens was to meditate about the true meaning of existence. And it is believed that raking the gravel or sand and creating swirling patterns help calm your mind and
However, we do not always have zen garden nearby. But you could if you download this app in your mobile. The app simulates one of these zen gardens and you will be able to interact with it while listening to relaxing sounds and melodies. Available for Android.
Headscape
This app was created in 2018 by the former Buddhist monk Andy Puddicombe with the goal of "improving health and happiness in the world." And it has already attracted more than 31 million users in over 190 countries. It is designed to help users live better by stressing less, sleeping more and improving your general outlook on life
To achieve this goal, it presents a visually appealing app full of guided meditations, with audio content. It basivally provides guided meditation training and mindfulness for its users. And all you have to do is to focus on the present moment.
Available for Android and iOS, the app has an outstanding rating of 4.8 and more than 157,237 reviews of users that have already tried the app.